Ceramics Mayor
Detalles
Exclusive and non-slip material. Precious collections in unique colors and guarantee of maximum durability, applicable in terraces and pools, both for the floor and for the interior vessel.
One of our differentiating points and for which our customers choose us are the pieces of our solutions. Throughout the years, and thanks to our R & D, we have created pieces of finishes and adaptable shapes for crowning, gutters, steps, etc., that integrate perfectly with the landscape design, creating gardens and vibrant and full terraces. lifetime.
The ceramic material favors the cleaning of the terraces being easy and comfortable. Like the ceramic glass of the pools, since the material is resistant to the chemicals used in water maintenance.
Our solutions guarantee a high resistance, precisely thanks to the process with which we manufacture the ceramic, the materials and their cooking, integrating perfectly with the environment.
Integral aesthetics: if you want your terrace and pool to share color and design, we offer you the option of a uniform and elegant finish.
Safe systems: enjoy your outdoor space with absolute tranquility thanks to our pavements with anti-slip system.
Long Life: the porcelain stoneware, is a material that does not deteriorate with the passage of time. Build thinking in the long term.
Constructive solutions: In larger ceramic we have planned a piece for every constructive need you have when creating your pool. edges, grids ... monoblock pieces without cuts or glued.
The pools are areas that are constantly in contact with water, so the material that best resists is the ceramic as it does not change or change color with constant exposure to water. In addition, the ceramic of Mayor, is resistant to chemical products that are used for the maintenance of the pool, so that not only can be used for outdoor, but also used for the interior of the pool.
The advantages of using ceramic for the interior of swimming pools, is that there are not as many joints as with the tile, which ends up loosening and having a shorter life time in perfect condition. In addition to achieving a total integration between the design of the terrace with the pool.
One of the greatest benefits of ceramics for floors around the pool is the anti-slip. The regulation indicates that a class 3 must be fulfilled. But we must not only put non-slip material because the norm indicates it, the security for our families or clients, must be a reason of weight in itself.
Although the difficulty of cleaning is usually attributed to the non-slip finish, it is a totally erroneous concept, the ceramic flooring Major, are easily cleanable with hose. Comfort first of all.
Mayor has a whole collection of special pieces specifically designed for finishing and edge of the pool, as well as ceramic grid pieces, designed specifically for the drainage channel of overflowing pools.
Read more
Read less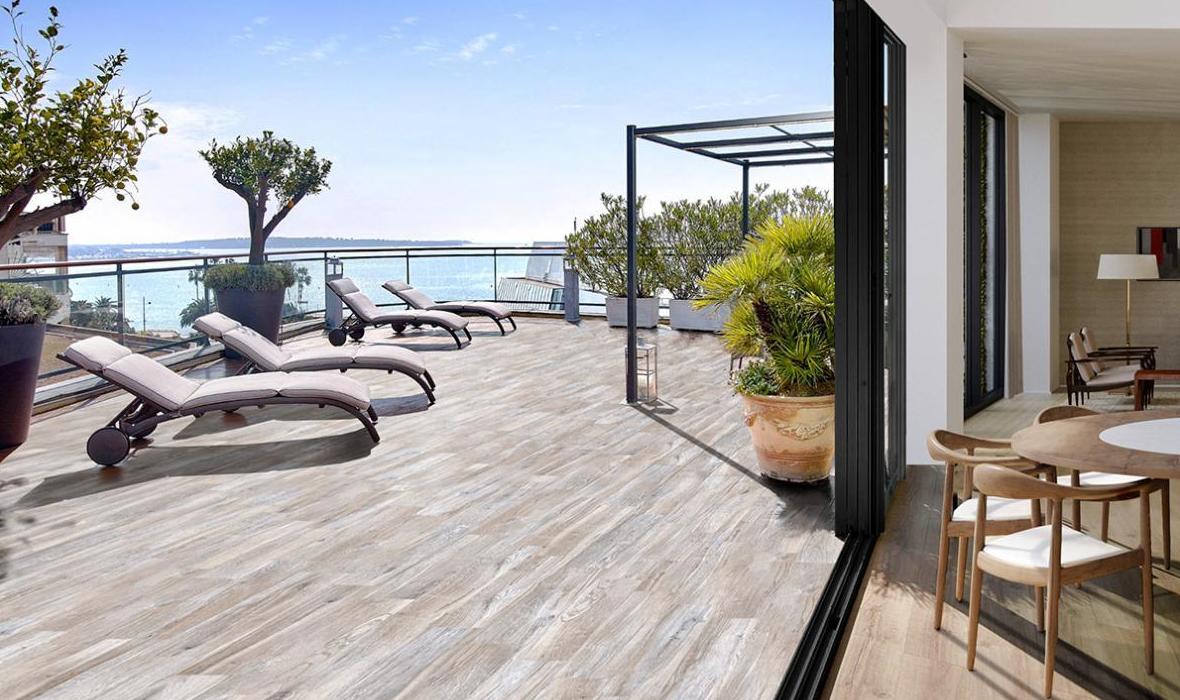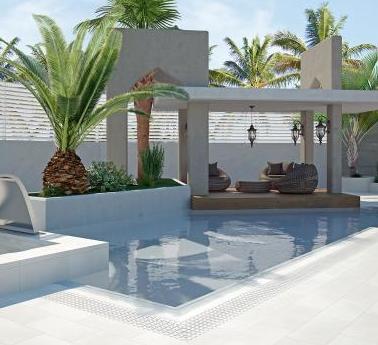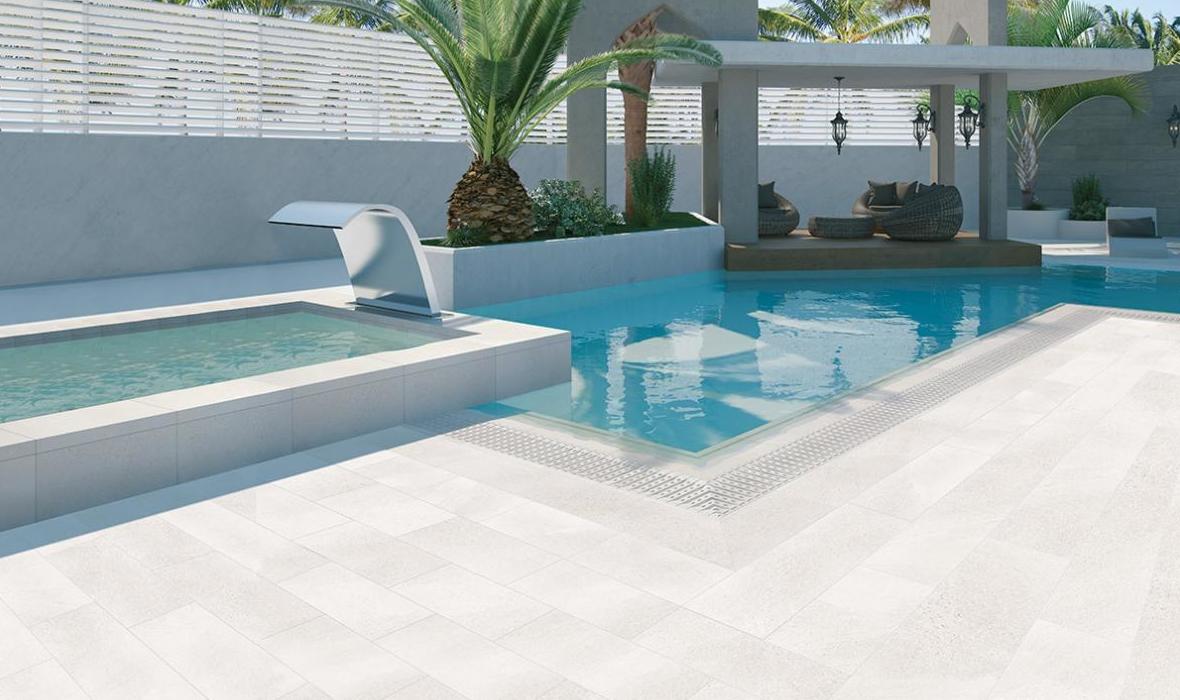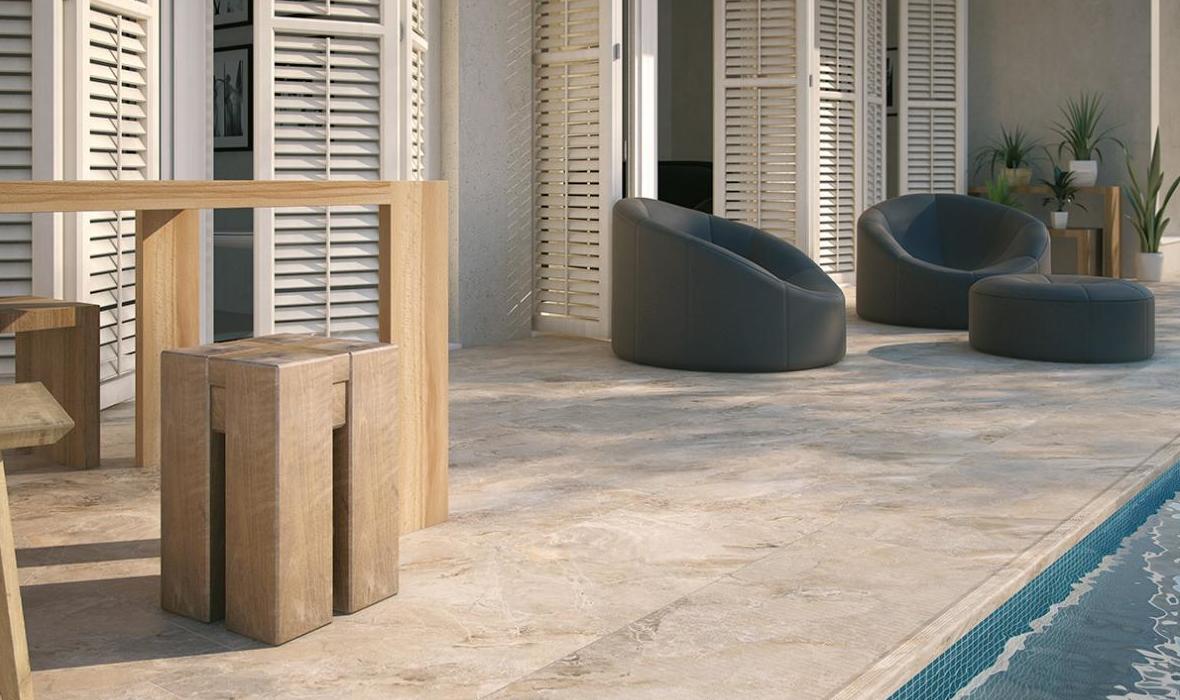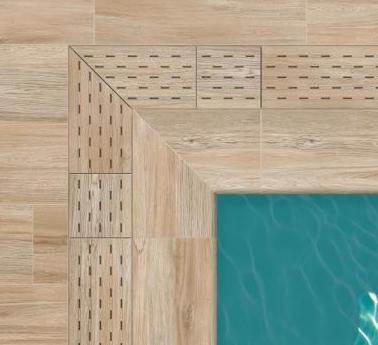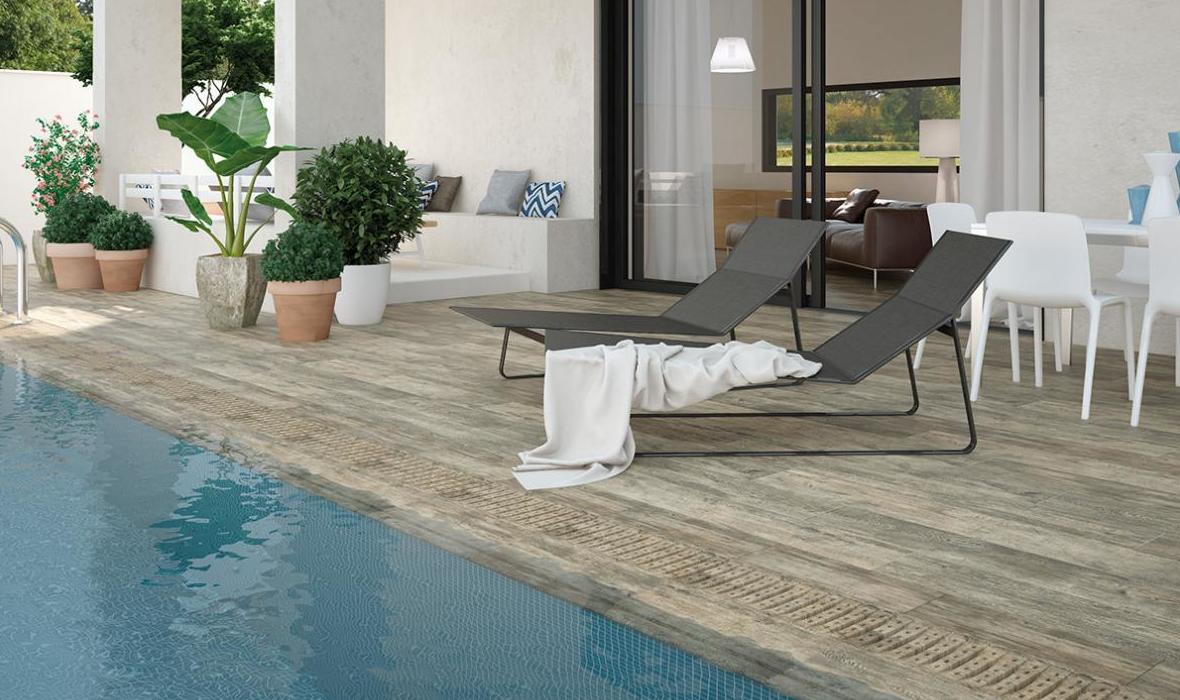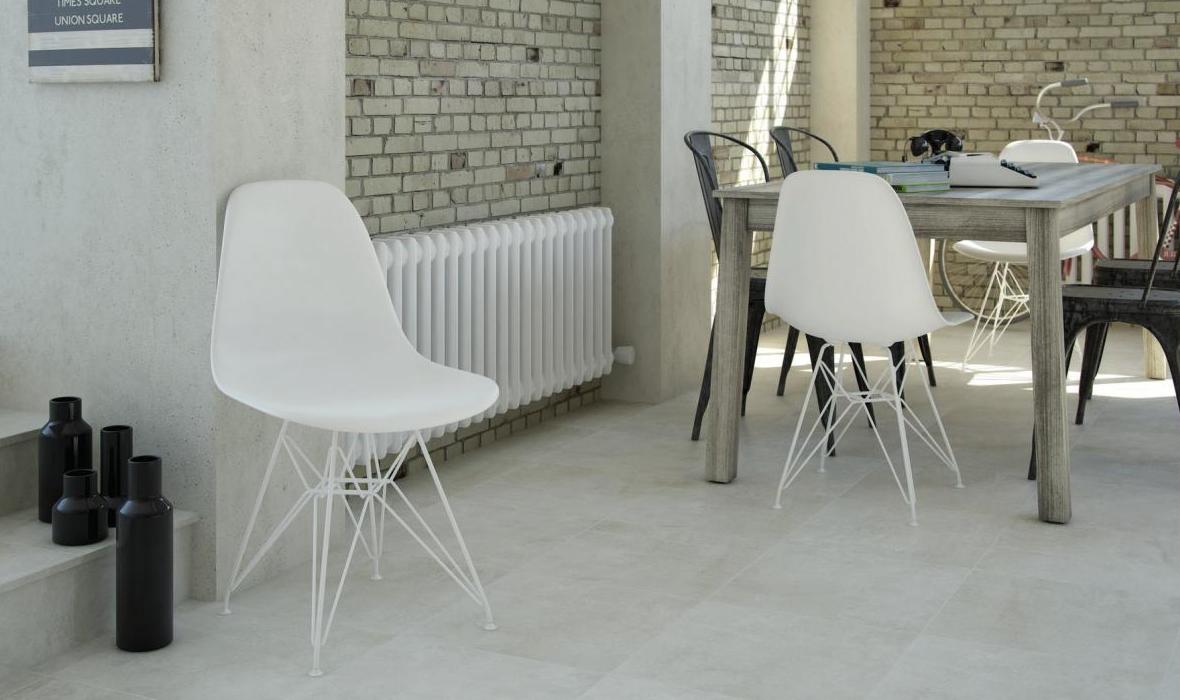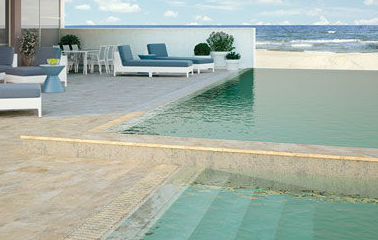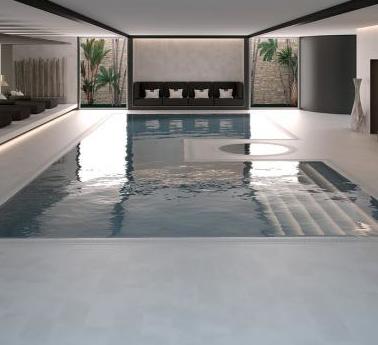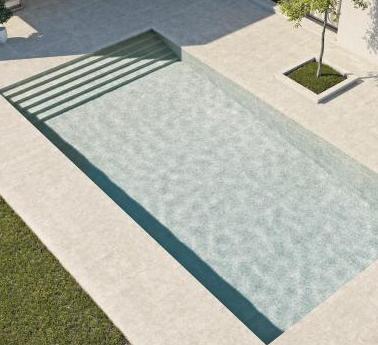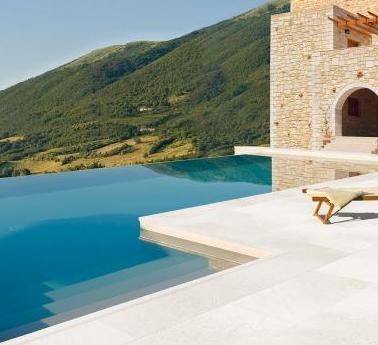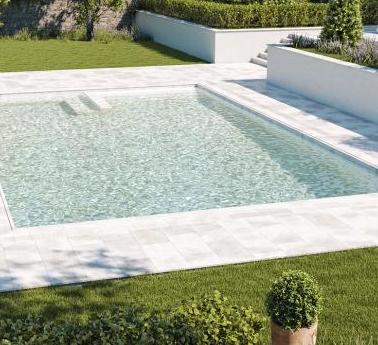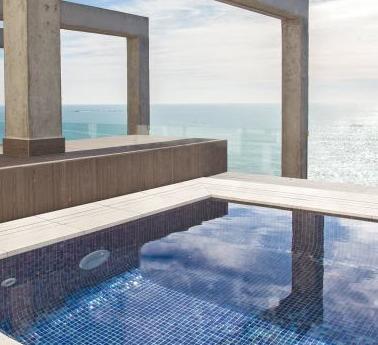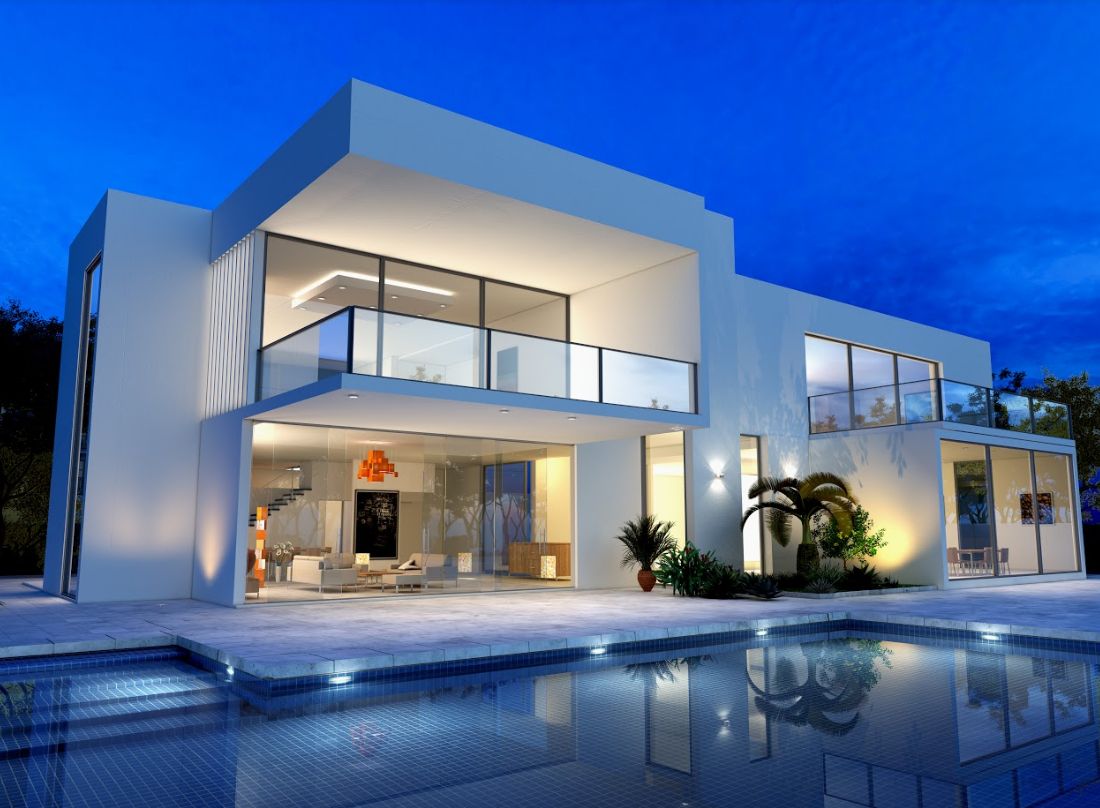 Ask us throught Whatsapp
Ask for more information
Please, review selected fields
Thank you for contacting us
We will contact you as soon as possible