Characteristics of Ceramics Mayor
Detalles
Versatile: ceramic materials can be used in a wide variety of spaces, both indoor and outdoor. Not only can we renovate floors and walls with them, they are also perfect for creating outdoor furniture and covering the inside of the pools. With the help of a little creativity and harmonized with other decorative details, the ceramic floor tiles can transform a stay into a charming place.
A perfect decorative option: the possibility of creating special ceramic pieces for different places and constructive solutions, allows the consumer to have a 100% integrated space without having to mix several types of materials. You can have the same space all covered with ceramics combining its integral design.
It is a natural product: the raw material that composes a ceramic tile comes from the earth (clay), which together with water and cooking fire, make this material a natural product.
Durable and resistant: an indisputable advantage offered by ceramic tiles compared to other materials is its durability. It is a material highly resistant to the passage of time, wear and weather changes.
Anti-allergic and hygienic: due to its antibacterial properties and its impervious nature, ceramic tiles have become the preferred material when covering floors, especially floors that are in contact with or near water.
Anti-slip: some ceramic floor tiles modify their surface finish, without altering their aesthetic appearance, to adapt their sliding resistance performance. They are useful, for example, in areas traveled in humid conditions or for walking barefoot through spas, changing rooms, showers, etc.
Easy to maintain: ceramic tiles do not require special attention, only a regular cleaning with water and if the surface presents some dirt or grease, cleaning agents such as detergents or bleaches can be added so that it remains intact.
Integral aesthetics: in Cerámica Mayor, we care a lot about the design and the final aesthetics of the space where the ceramic is going to be placed, that is why we have all the necessary pieces to make a terrace and its pool with the same design and color, so that have a uniform 360º vision without design breaks between terrace and pool areas.
A piece for each place: thanks to the system of manufacture of Ceramic Major, we have pieces designed and manufactured expressly for each type of constructive need. For stairs, for edges and pool grids ... For us it is not a good option to glue flat pieces to make these solutions, we believe that each piece must be created for its purpose, providing greater strength and structure to it in cases where what is necessary.
Security: all the ceramics of Major is non-slip, to avoid possible slips and unnecessary falls. In the terrace and pool areas, which are constantly in contact with water, this must be an essential feature to be taken into account.
For life: the porcelain stoneware from Mayor, is a material that does not deteriorate with the passage of time. Build thinking in the long term.
Easy maintenance: Major ceramic is cleaned with water quickly and easily, and is resistant to chemicals. We know you have better things to spend your time on.
Resistance to chemicals: this material does not stain or alter with the additives that are put into the pool water for maintenance.
Reduction of thermal sensation: Do not burn your feet! thanks to the taxed hawaii we reduce up to 30% the heat sensation in contact with the skin.
Technical assistance in projects: we help you choose the most appropriate construction system for each project. Our technical department advises you to create the project that best suits your needs and dreams. We also have a library of pieces that you can use in the preparation of your projects or we can create them ourselves.
Customized parts: can be customized according to the project to improve security and communication of warnings to users, as well as create brand image.
Read more
Read less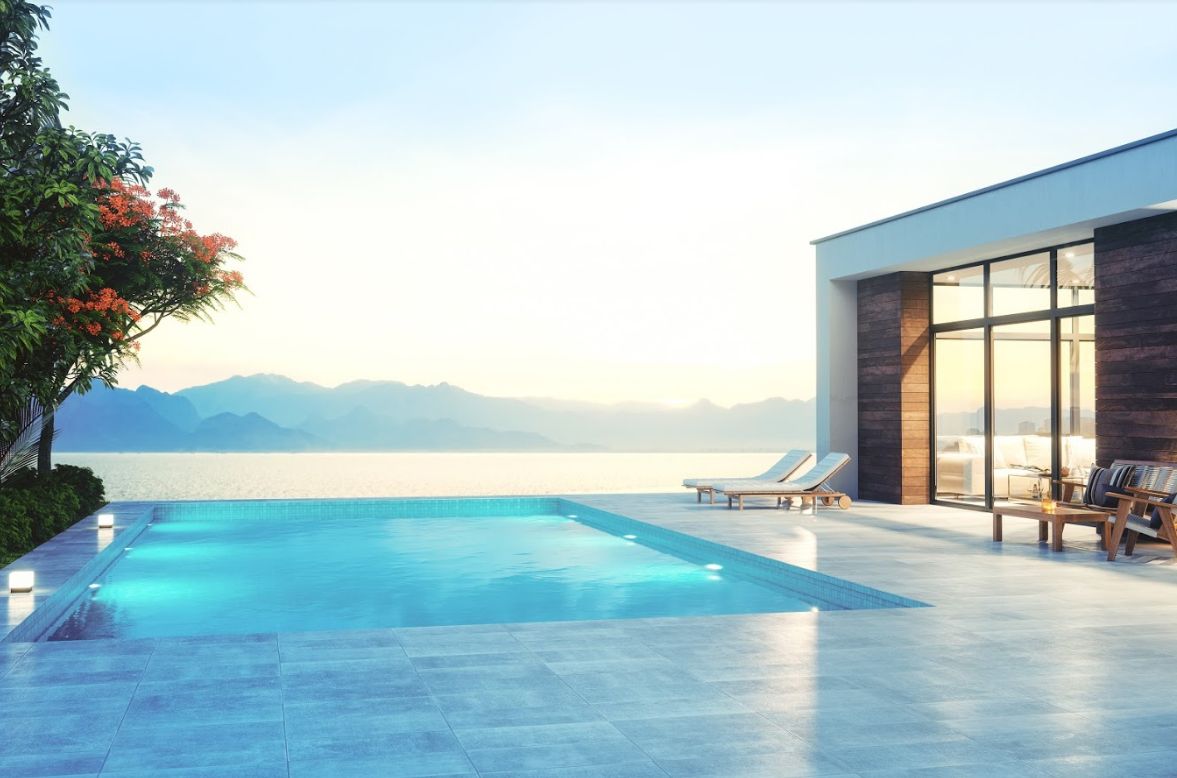 Ask us throught Whatsapp
Ask for more information
Please, review selected fields
Thank you for contacting us
We will contact you as soon as possible